Why cam sites are more popular now than ever. The personalization of the porn industry. Coming soon, exclusive interviews and reviews.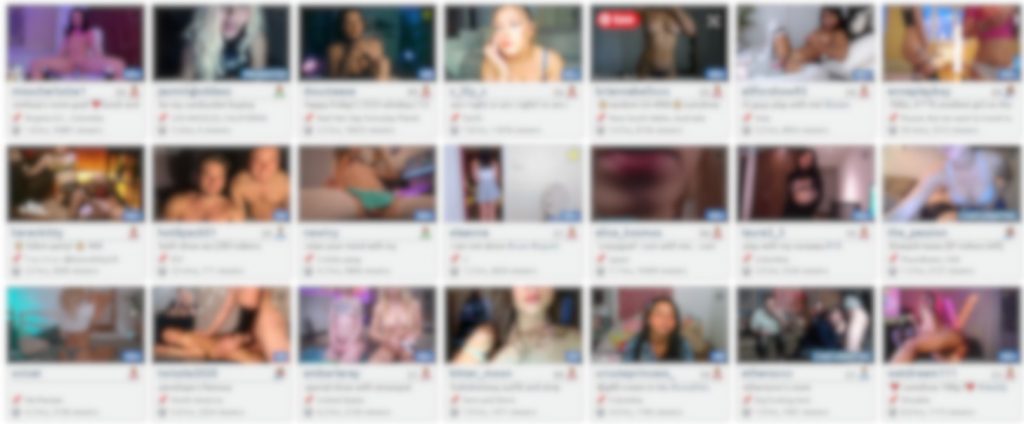 Porn is nice, but how about something a little more personal?
Welcome to the future in porn. Whatever you desire, there is a good chance you will find it in the world of live cams. From feet to belly buttons and everything in between and beyond, there is something for everyone. Couples, solo, female, male, transgender and groups of every legal age and body type. All waiting to please. If you want a nice young model to masturbate or just someone to talk to about things going on in your life that you can't tell anyone else. They'll even keep your secrets. Meet people from all over the world, just waiting to interact with you.
Few things are more satisfying than the personal experience that cam performers deliver. This is not watching the same actors performing the old, dry story lines and unbelievable situations we've all seen before. But someone talking to YOU. Performing for YOU. Follow their social media and chat through the day or just watch from a voyeur standpoint in the room. Yes, you can watch completely free. You can chat, completely free. Meet like minded individuals in a multitude of rooms and make world wide contacts, all from the covid safe environment of your computer.
In this day, with the limitations imposed upon social interaction, there is still a way to meet and interact with live people. Live cams. Find a sexual pen pal who will wait patiently every day for you to return to them and actually be happy to interact and perform for you.
In the coming days I will be reviewing different cam sites, have interviews with performers and performer reviews. Stay tuned, we are just getting started and the world just got a lot smaller for you. Travel the world, meet someone new and live out your wildest fantasies today. All for free! Did I mention that it's free? We will see you soon.